There are currently

Columns written by Ben Chiu
In Print
---

The Hangar
- Computer Games Strategy Plus Magazine

Even though The Hangar is considered by many to be a simulation industry column, I try and write about issues that concern the game player. After all, the best games are made and are appreciated the most by game players--something the industry tends to forget.

---

StartUp
- InterAction Magazine/ Sierra Online

What I remember most about this column (besides the really great editor, Stever Bieler) was this was my first column that included a picture of me printed next to it. Unfortunately, the magazine was killed after Sierra Online was bought out for the third time.

---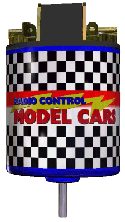 The Racer's Edge
- Radio Control Model Cars Magazine

This was my first column. It was aimed at the advanced R/C racer. What I tried to do was raise the level of concepts and technology in the R/C car world. Unfortunately, this magazine was killed after one of the publishers decided to screw the other. Once again, greed overcame common sense.

---
Back to the top of the page
On the Web
---

The Air Combat Advisor
- Computer Games Online / Online Game Review

Originally printed in Computer Games Strategy Plus Magazine, The Air Combat Advisor now resides on CGS+'s online version--Computer Games Online. ACA was my first computer gaming column and it remains as the longest continuously running air combat strategies and tacitcs column in the industry.


---

The Flight Zone
- Microsoft Internet Gaming Zone

The Flight Zone is a column dedicated towards flying Flight Simulator 98 on the Internet. You'll find it (where else?) in the Flight Simulator 98 room on the Zone.

---

Guest Editorials
- CombatSim.com

I've contributed a couple of guest editorials to CombatSim. The neat thing with editorial columns is you can pretty much say anything you want. In regular columns there are formats that you need to follow.

---
Back to the top of the page
Copyright © 1999- Ben Chiu. All rights reserved.

Powered by: